The festival will open on Friday 15th Nov at 11am
for early shoppers and have the traditional Friday night opening ceremony:
Santa will be coming through town on his sleigh at 6pm
followed by a Lantern parade from CK to King Street,
where we meet Santa again
The lightning of the Christmas Tree at 7:00,
and a fireworks display at 8pm.

Llandeilo Town Band, Ffion Haf and Harry Luke will provide the entertainment.
Saturday and Sunday more music and entertainment will add to the magical festive atmosphere. The festival area will expand into Carmarthen Street this year where community stalls will provide activities and information and Teilo Church joins us with a coffee morning and some entertainment throughout the Saturday.
Festival shopping hours:
Fri 11 am – 9 pm (Festival stalls only, some shops stay open later than that)
Sat 10 am – 6 pm (Festival stalls only, some shops stay open later than that)
Sun 11 am – 4pm (Festival stalls only, local shop opening hours may vary)
Under this year's motto "The Festival starts here" The Hangout's Park & Ride received a special upgrade: You can wait some place warm for the next bus, browse a large selection of extra arts & craft stalls, and indulge in varied food offerings at this quirky, dog friendly place.
The stalls will feature
handcrafted aluminium wire jewellery,
a range of decorative mosaic handcrafted items,
natural, plant-based, cruelty free skincare products from Llangeitho,
felted wraps, drapes and throws,
Alpaca yarn and knitted items,
homemade cakes, handmade woven wall hangings and hats.-craft, handcrafted gifts and decorations from felt, fabric, mdf and wood,
knitwear, jumpers, socks, dresses, craft objects
Interior decorations, Christmas decorations etc
Textiles, Triathlon, road bikes & mountain bikes, wet suits, running gear and accessories.
Organic Children's Clothing, Accessories and Gifts
An extra park and ride bus at key times will ease the bottle neck experienced last year during driver's legal breaks and added we've added more parking spaces behind the Hangout.
Buses will drop you off outside Variations and operate during these times:
Friday:
Hangout 11 am – 10pm
Ysgol Bro Dinefwr 4:30 pm – 10pm
Saturday
Hangout 10 am – 10pm
Ysgol Bro Dinefwr 10 am – 10 pm (Tregib overflow if needed)
Sunday
Hangout 11 am – 4 pm
Ysgol Bro Dinefwr 11 am – 4pm
Thanks to our Park and Ride sponsors The Salutation Inn and Birds' Hill Renewable Heating who made this possible
We're super excited to announce the
First ever Santa Run in Llandeilo as part of our festival@
Santa costume is provided with every entry, but you're welcome to bring your own
Join in the fun as part of the Festival of the Senses events to help raise money for 3 Charities: The Brain Tumour Charity, Tenovous and The Jac Lewis Foundation.
Date And Time Sun, 17 November 2019
09:00 – 11:00 King Street Llandeilo SA19
https://www.eventbrite.co.uk/e/mayors-charity-5k-santa-run-tickets-77652295105?fbclid=IwAR12ovu9hxBloPZUeDs-qod_QfPV__eNp5ty03ymIy89VQ5-8kLBW6kUb7w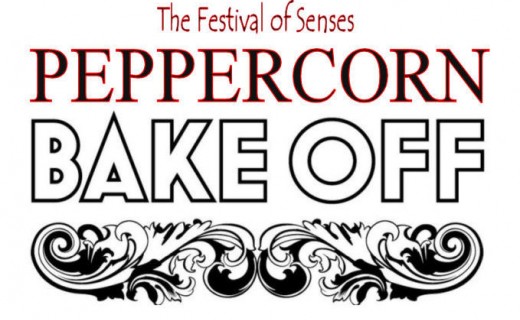 LLANDEILO FESTIVAL OF SENSES 2019 PEPPERCORN BAKE OFF
It's time to get baking everyone!…..Here is this years Peppercorn Bake Off Challenge….
This year we have a special guest to help us judge and present the winners of the 2019 Peppercorn Bake Off!
Michelle Evans-Fecci…..A contestant from this years Great British Bake Off!
🍰
🧁
#GBBO
Check out the link below for all the information you need to enter….
https://peppercorn.net/index.php?route=pavblog%2Fblog&id=31&fbclid=IwAR1mIyuhl1lC006GP0n72TTvcoHaFDEu2z8GqcXSsgFOsqj6MLw-UHuhfxo